When it comes to your Wedding Stationery design, inspiration can be taken from your flowers, colour scheme, even your pets! But how about from your Wedding venue?
Below are some of the best ways to incorporate your wedding venue across your range of stationery.
One of my favorite things to work on, venue sketches and the ultimate way to incorporate your venue into your designs. Not only do these work really well on your Invitations, but look beautiful on your On the Day Stationery, such as place cards and menus. It is also lovely to see them in situ within the venue.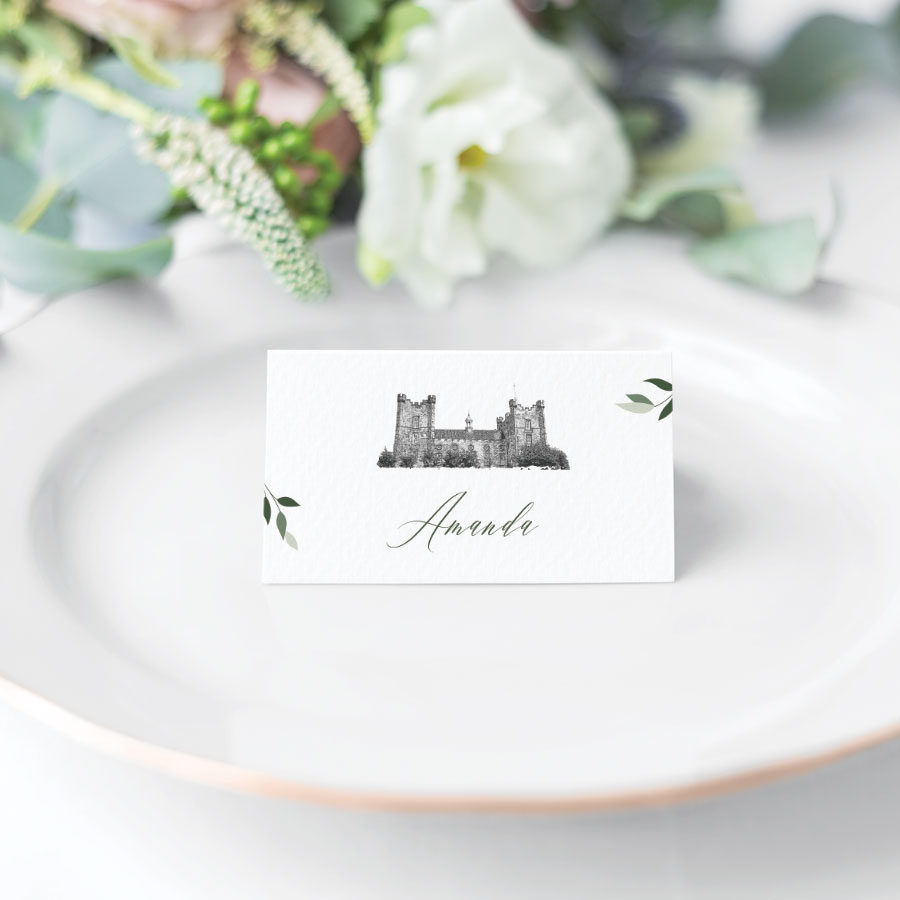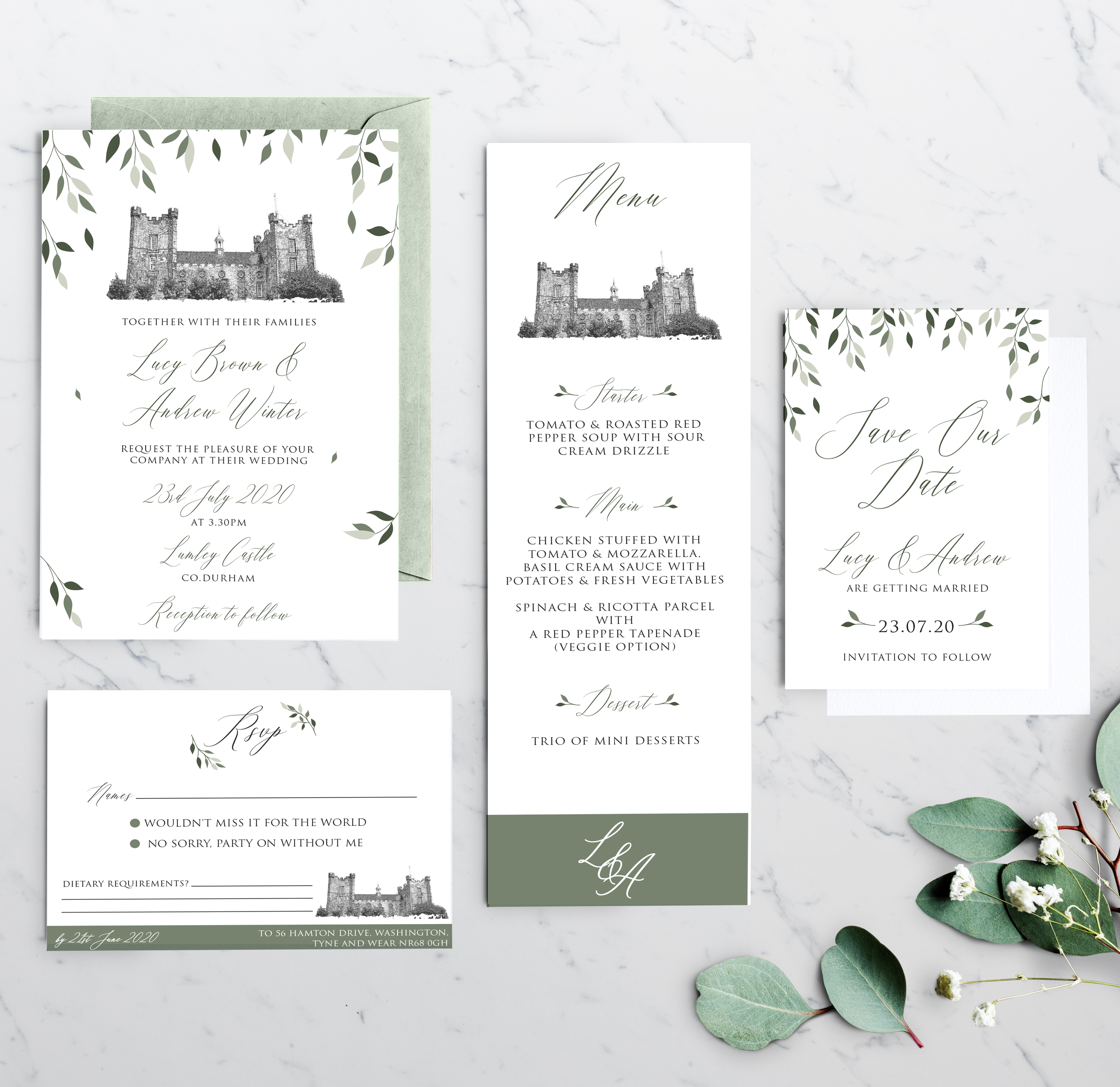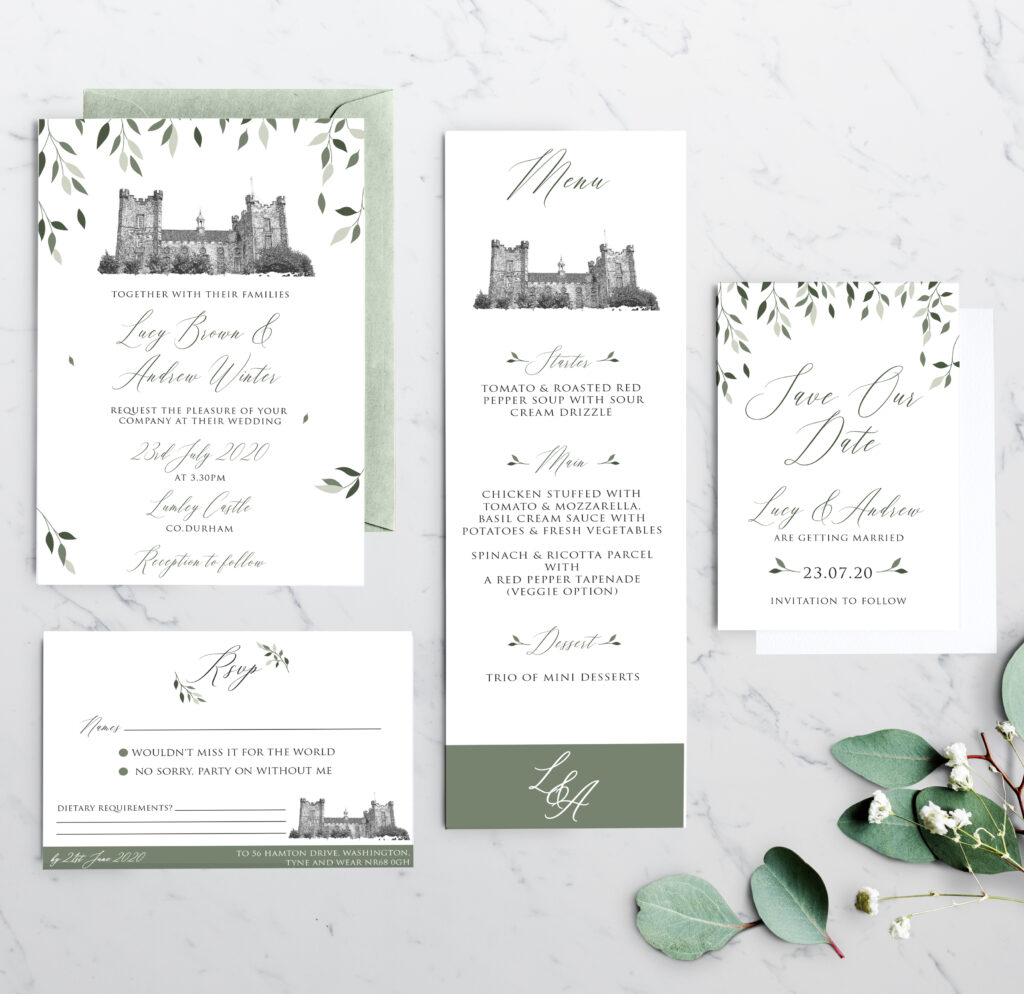 Venue silhouettes work much like the sketches, but give a more modern vibe to your stationery. These also look amazing foiled. You can find out more about foiling here.
Your venue silhouette can then be recreated across your range of On the Day stationery, such as Place Cards and Order of Services.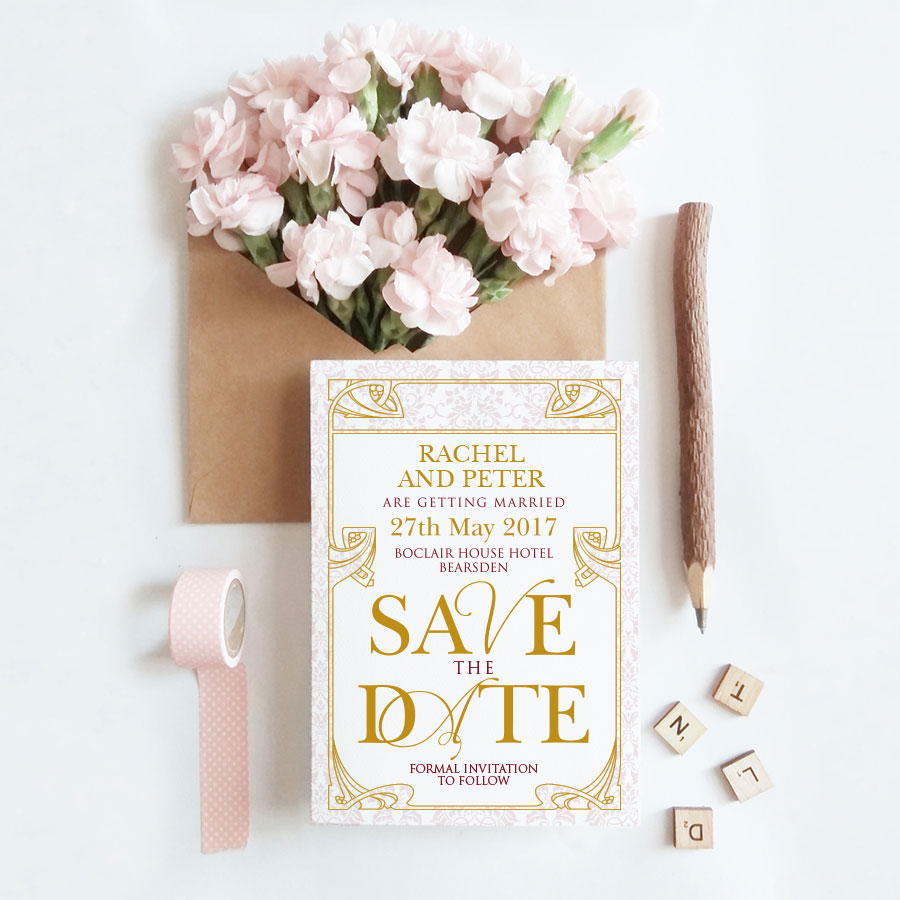 As much as inspiration can be taken from the outside, the interior design can also be the source of design inspiration.
For example, this Save the Date was created for a couple who got married in an Art Deco styled Ballroom, which featured high celling's, art deco covering and lots of gold accessories.
Also look at the colours of your rooms, this can help to inspire your colour scheme, choosing colours that compliment rather than clash. This in turn will help with your Invitation colour palette.
For a more abstract theme to your wedding stationery, why not look to the architecture of your chosen venue?
Last year, one of my couples got married at the beautiful Devonshire Terrace, London with its mighty glass ceiling, naked brick and wreath iron beams. They wanted their invitations to feature a pattern that incorporated these features, while also matching their colour scheme of navy and white.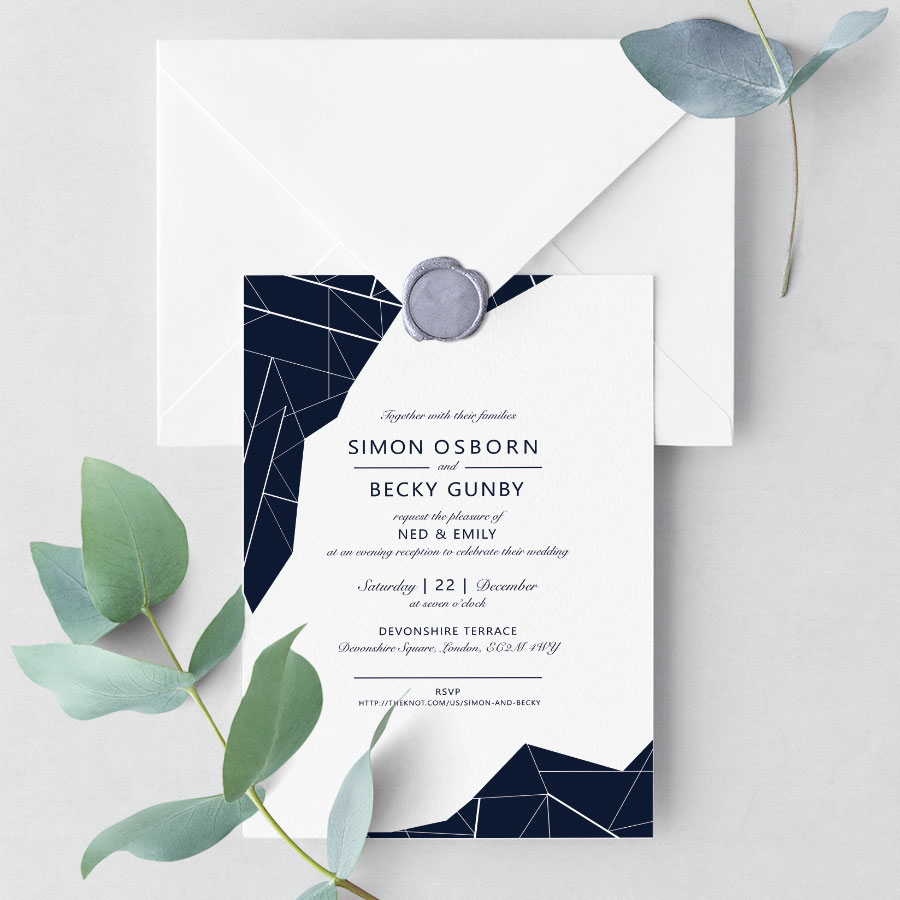 Sometimes, it is not how the design looks, but also how it is printed. Luckily at Helen Scott Design, we print on a range of materials, such as beermats!
Which is what one of my couples, who are getting married at our local Wylam Brewery, opted for as their Save the Dates.
A truly unique way of tying in with their venue, and also make a great keepsake.
If you are interested in Beermats, please fill in our Custom Design form.
If you have any questions, or would like to chat to see how we could work together on your Wedding Stationery, please contact me.