Working closely with my stationery couples is not only about creating beautiful, personal designs, but to also provide assistance and offer advice. When it comes to Wedding Stationery, it can be tricky knowing what you need, and when to send it.
One of the most frequent questions I get ask is,  'Do I need to send Save the Dates?' and although I always advise that this is totally personal choice, there may however, be some reasons when it may be best to send Save the Dates out.
If you have booked a midweek Big Day, chances are most guests will need to request time off work, or organise childcare. Receiving your Save the Dates early, will allow them plenty time to request holidays from their employer and if require, arranged childcare.
Holiday times, such as Easter, Summer and Christmas, along with Bank Holidays are not only popular for Weddings but also with holiday makers. If you have booked your Wedding over any holiday period, I would recommend handing out Save the Dates. You don't want guests missing out on your nuptials because they have holidays or trips booked.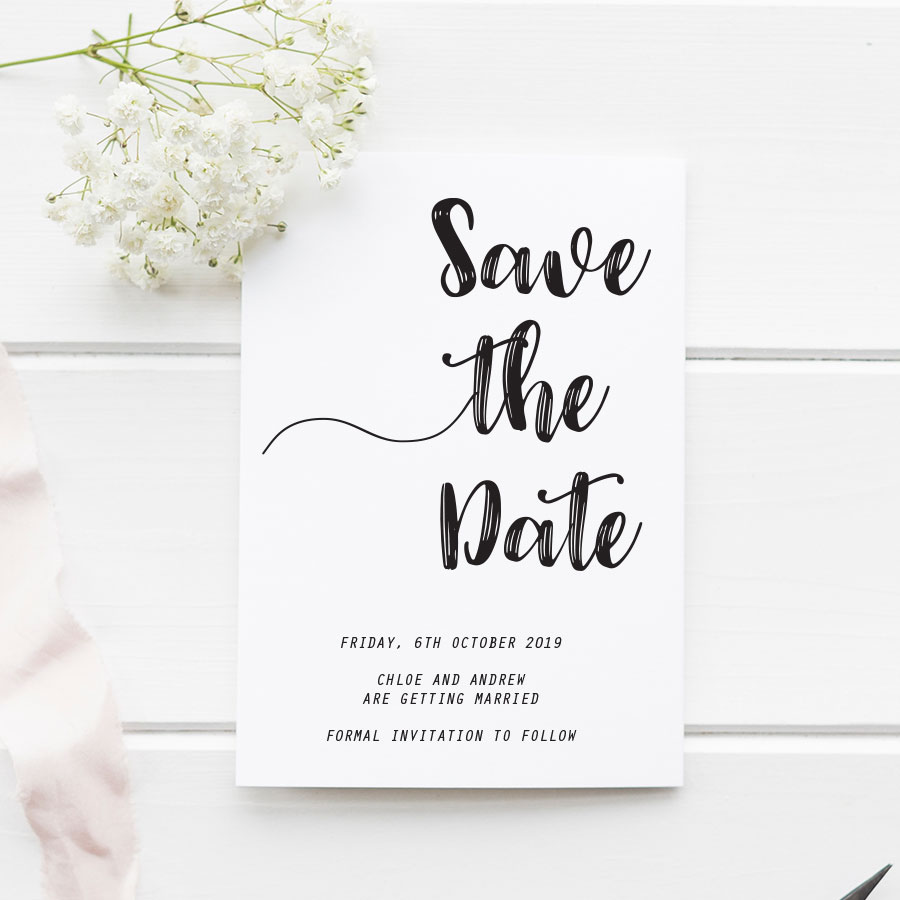 Many couples will have both friends and family spread out across the country, or even the world. Out of town guests will require forewarning of the date of your Wedding in order to organise affordable and available accommodation. A Save the Date for them also makes their planning a touch easier.
Destination Weddings are becoming even more popular, and for guests traveling overseas to be there with you can be a bit more expensive. Advanced warning, not only of the date but also the fact they are to be invited to an overseas wedding, means they have extra time to plan and save up to make that trip with you.
If you do decided to go with Save the Dates, there are recommended to be sent out 12 to 9 months before hand.
Helen Scott Design have a wide range of designs, all customised to suit.