2019 has been an incredible year for Helen Scott Design, so as we enter a New Year (and new Decade!) I thought I would do a little round up of my highlights, from new designs, bespoke orders, events to photo shoots.
I hope you enjoy the below images, and I wish you all a Happy New Year!
The introduction of Vellum! Such a beautiful stock to print on.
First Wedding Fayre of 2019! At the beautiful Websters Ropery.
March, saw me work with some amazing Wedding suppliers on a range of styled shoots.
a perfect way to get creative and Network.
Re-branded in April, keeping my original colours but opted for a cleaner look.
So lovely when my couples take the time to leave a review!
I also hit 400 sales on Etsy!
Worked on some amazing custom designs, including these geometric themed On the Day boards.
Something a little different! Baby Announcement and Thank You cards created.
This design also works great with Wedding Thank You cards.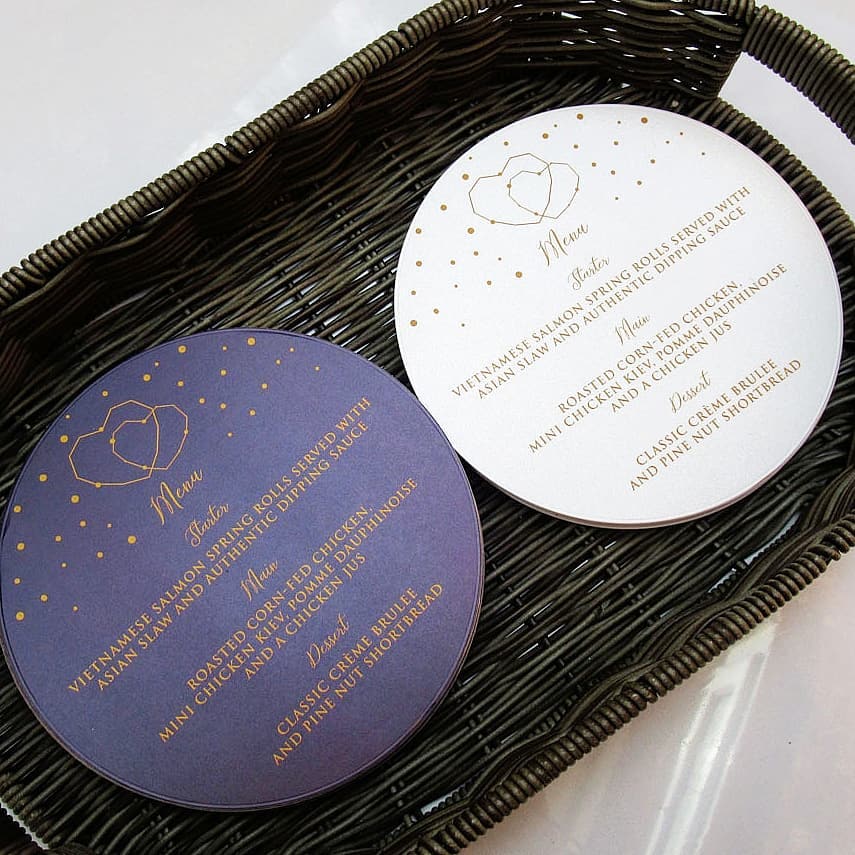 One of my all time favorite designs to work on, a star-light theme printed on pearl card.
These round menus were amazing!
Another custom design, this time Friends themed, On the Day stationery. This was designed to compliment the couples invitations which I'd created earlier in the year.
As a massive lover of Halloween, I had so much fun creating these for a special First Birthday party!
Beautiful set of On the Day stationery created for a Destination Wedding.
December's highlight is always reflecting on the year, I've been so lucky to work with so many couples when planning one of the biggest days of their lives. My designs have been so diverse, with each wedding being so unique to every couple.
Then comes the 2020 planning! I can't wait to start on my January orders, and while welcoming new couples to work with.